Common Worship Schedule
---
The Divine Service is held every Sunday at 8:00am & 10:30am.
Summer 2019 Schedule: One Divine Service Only, 9.30a. Begins Memorial Day Weekend.
Holy Communion is celebrated on the first, third and fifth Sundays of each month. The Sacrament is always offered on major Christian Festival Days (Christmas, Ash Wednesday, Palm Sunday, Maundy Thursday, Easter Sunday, Sunday of the Ascension, Pentecost Day, Reformation, All Saints' Day, and Christ the King Sunday).

The Divine Service is rich Liturgical worship, mostly using the rites of Christian Worship, a Lutheran Hymnal or other appointed Liturgies in a classic/contemporary style.
Advent Schedule
---
Advent evening prayer is held the first three Wednesdays in Advent at 7:00pm.


Lenten Schedule
---
Lenten evening prayer is held the first 6 Wednesdays in Lent at 7:00pm, beginning with Ash Wednesday.

German Services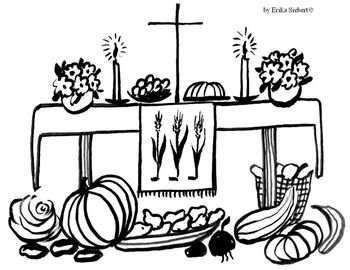 An Erntedankfest is held in the fall with an afternoon Gottesdienst and a harvest meal following in the European tradition. Watch this web site for precise dates.

Celebrating our German Lutheran Heritage, Christ the King presents a traditional Christmas service in German the Sunday before Christmas every December at 6:30pm: ,,Weihnachtsfest". A traditional German Lunch is enjoyed in the Parish Fellowship Hall after the Service.
These historic and ethnic services celebrate our Lutheran heritage and serve as outreach to Chicago's German community. They are enjoyed by German speaking people as well as those who only know English. Call (847)358-0230 for details.
DATE FOR 2019 - DECEMBER 15, 6.30P. Familiar German Carols with Christmas Lessons. German Lunch to follow. All most welcome!